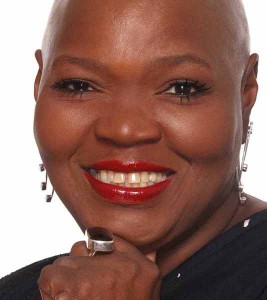 The American Jewelry Design Council (AJDC) will showcase 25 years of outstanding jewelry design at the prestigious Forbes Galleries in New York, opening September 21, 2013. The exhibition, "Masterpieces from the American Jewelry Design Council," will dazzle museum visitors through February 22, 2014.
The AJDC promotes the appreciation of original fine jewelry design as Art. Participation in the exhibit is by invitation only and based upon having a reputation for distinctive style, creativity, originality and excellence in design. Sandy Baker, one of the foremost names in American fine and fashion jewelry, will show work in gold, silver and precious metal combinations.
Baker was the first African American admitted to membership in the AJDC. She was also the first African American to have her jewelry designs sold on television, and to exhibit goods of her own design and manufacture at national and international trade shows. "I remember when the only people of color were me and the security guards at shows," she says.
Baker received her primary education in Manhattan, New York. She began creating in high school, gathering inspiration from Harlem to Greenwich Village, and studied her craft in college and post-graduate courses.
"What I saw in the marketplace was generally boring and unexciting, so when I entered the industry my goal was to create mini-sculptures that could be worn comfortably," Baker reveals.
Baker's pieces have been displayed at the Studio Museum in Harlem and can be found at the National Ornamental Museum, Carnegie Museums, Georgia O'Keeffe Museum and other notable art institutions around the country.
---
Leave a Reply