Sandy Baker, whose clean, modern designs have gained fervent fans and numerous accolades over the years, is taking the "meet and greet" to an up close and personal level.
This October, Ms. Baker herself will visit two long-standing stores in Michigan, to meet shoppers face-to-face and personally learn what consumers are looking for in her designs. "I feel I design better as a result of knowing more about their lifestyles," Baker says.
Baker's first stop is at The Mole Hole of Okemos. This fine gallery of unique gifts and collectibles, located in a suburb of Lansing, has carried Sandy Baker Jewelry creations for over 30 years.
Baker's final stop is Katalyst Gallery and Gift Boutique, a newcomer in the arts district of Lansing's Old Town that has been in business since 2010. Katalyst has featured Sandy Baker Jewelry designs since it opened.
Baker regularly visits stores nationwide that sell her goods, to ensure her unique, wearable art continues to exceed the needs and desires of her clientele. Check back regularly for updates on the exact days to meet Sandy, and to see what she takes away from the trip!
Owner Sarah Christiansen at the ribbon cutting celebrating the opening of Katalyst Gallery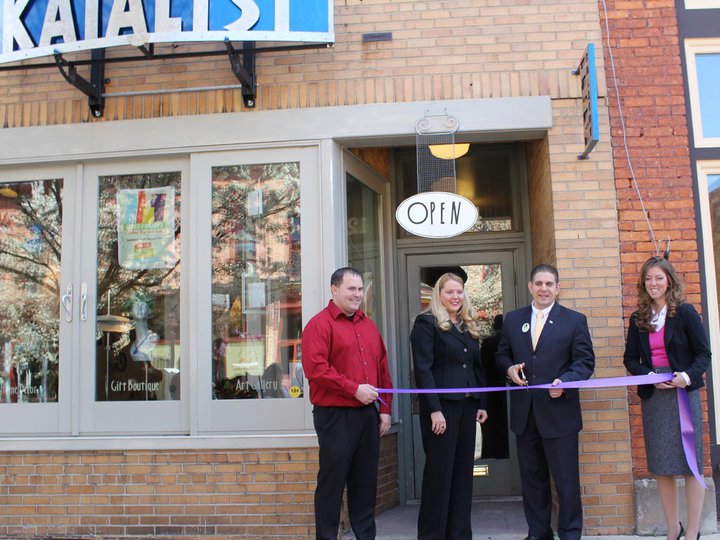 ---
Leave a Reply